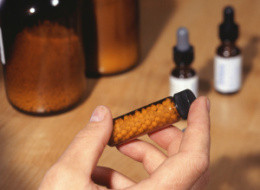 Dear Dana ~ I've been reading a number of responses to this article and have been delighted to read the positive, insightful and knowledgeable information from those who have experienced homeopathy, and homeopathic care as they plan to further their studies. Their remarks show that they really understand the process of case-taking and the principles behind this form of medicine.
I wrote an article about depression and homeopathy some months ago that might also be of interest.
http://hubpages.com/t/168fdc
The rate of anxiety, depression and suicide in all demographics have skyrocketed, especially for teens and veterans. Creating awareness about homeopathy along with professional therapy and support groups will help these people overcome difficult and devastating obstacles in their lives.
Read the Article at HuffingtonPost